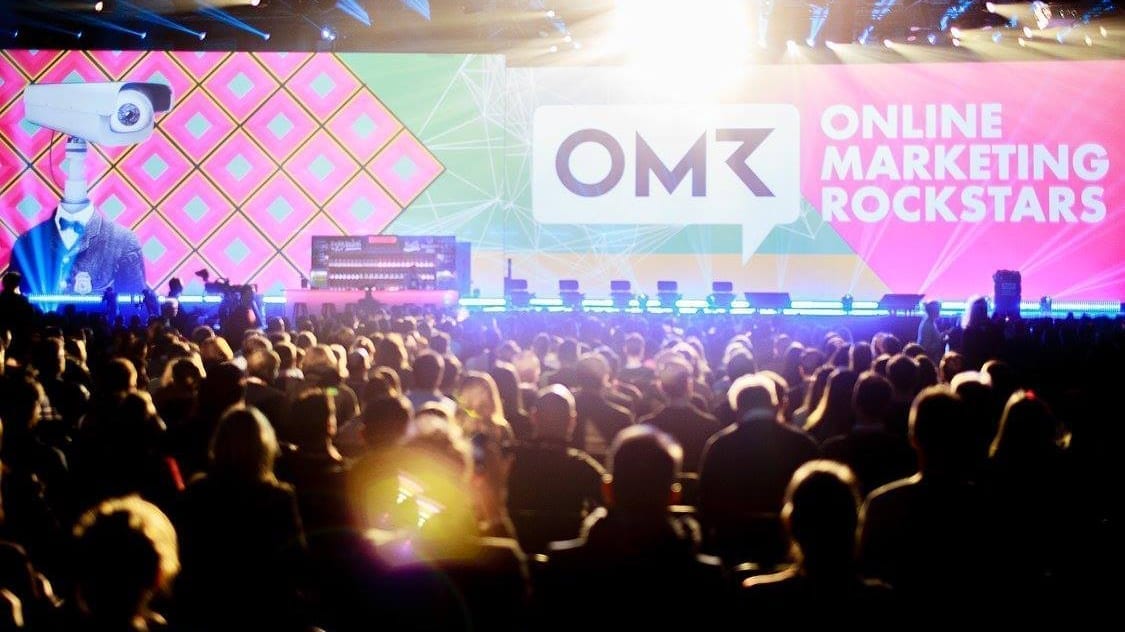 For the 5th time in a row, AUSSENBORDER will be the content partner for the Online Marketing Rockstars Conference! The content packaging includes an opening trailer, speaker trailer, audiovisual separators and act visuals for the performing artists, animated backgrounds for various stage situations, picture-in-picture layouts etc.
Work on the concept began as early as December 2015; at the beginning of 2016, the extensive motion design for the conference, which was equipped with Europe's largest video wall, was implemented. This has a resolution of 9k and is about 30 meters wide!
Each individual visual was created in a resolution of 9000 x 1200 pixels, calculated out and driven on site from a d3 system across all three screens simultaneously.
A few photo impressions of what it looked like can be found on our Facebook page! And here's to our online marketing Rockstars Motion Graphics Reel!