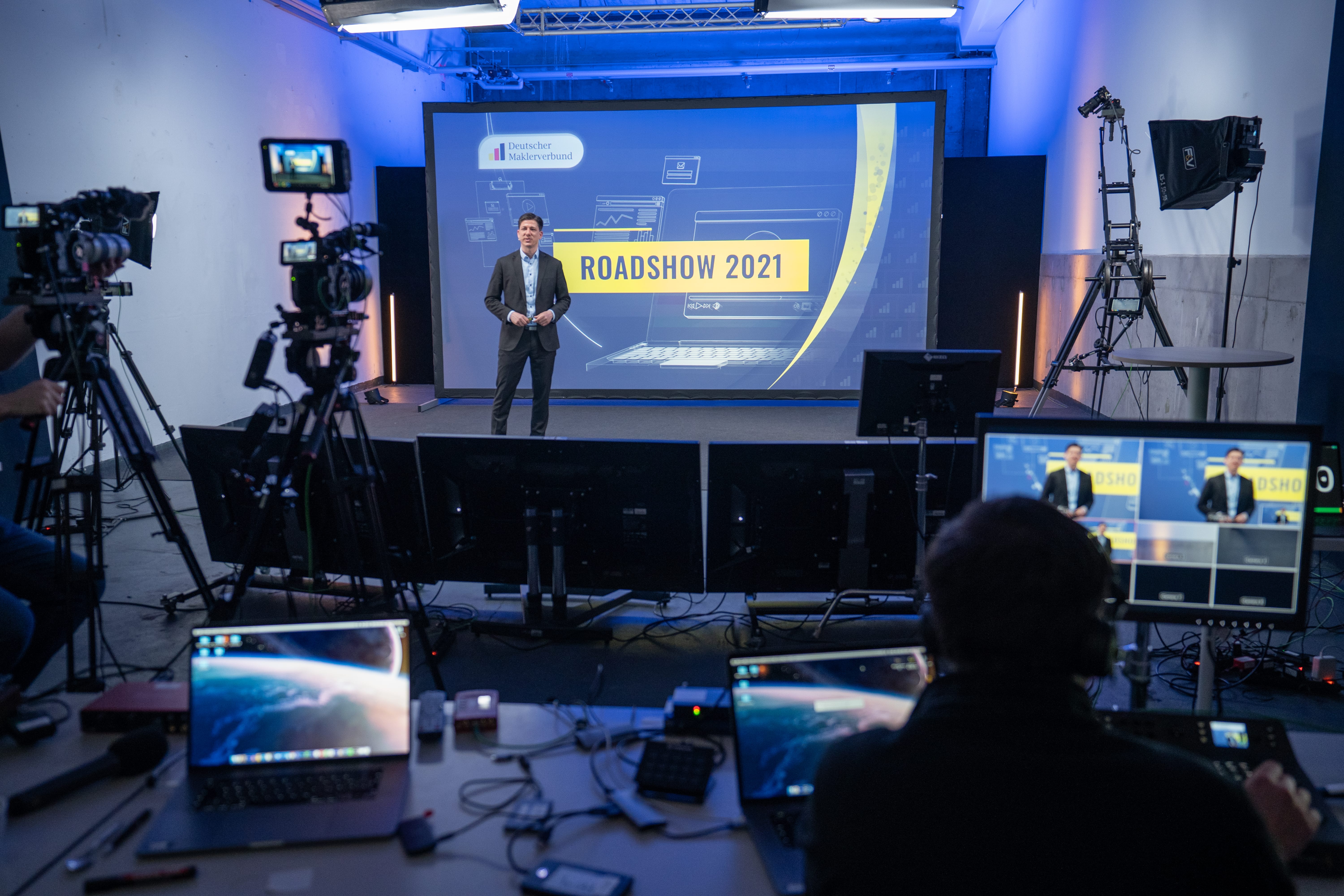 The digital DEMV Roadshow live from our Virtual Event Space in the Hafencity was all about the future of the digital brokerage office for a whole week! With exciting expert presentations, numerous networking opportunities and digital exhibition booths, the digital roadshow became a unique event!
Five days of concentrated input – with a wide variety of formats, the participants got a comprehensive insight into the possibilities of the digital platform as well as an overview of the new functions. There were also courses on starting your own brokerage and, building a social media presence, basics of BU insurance and and and….
Here are a few pictures from our studio!