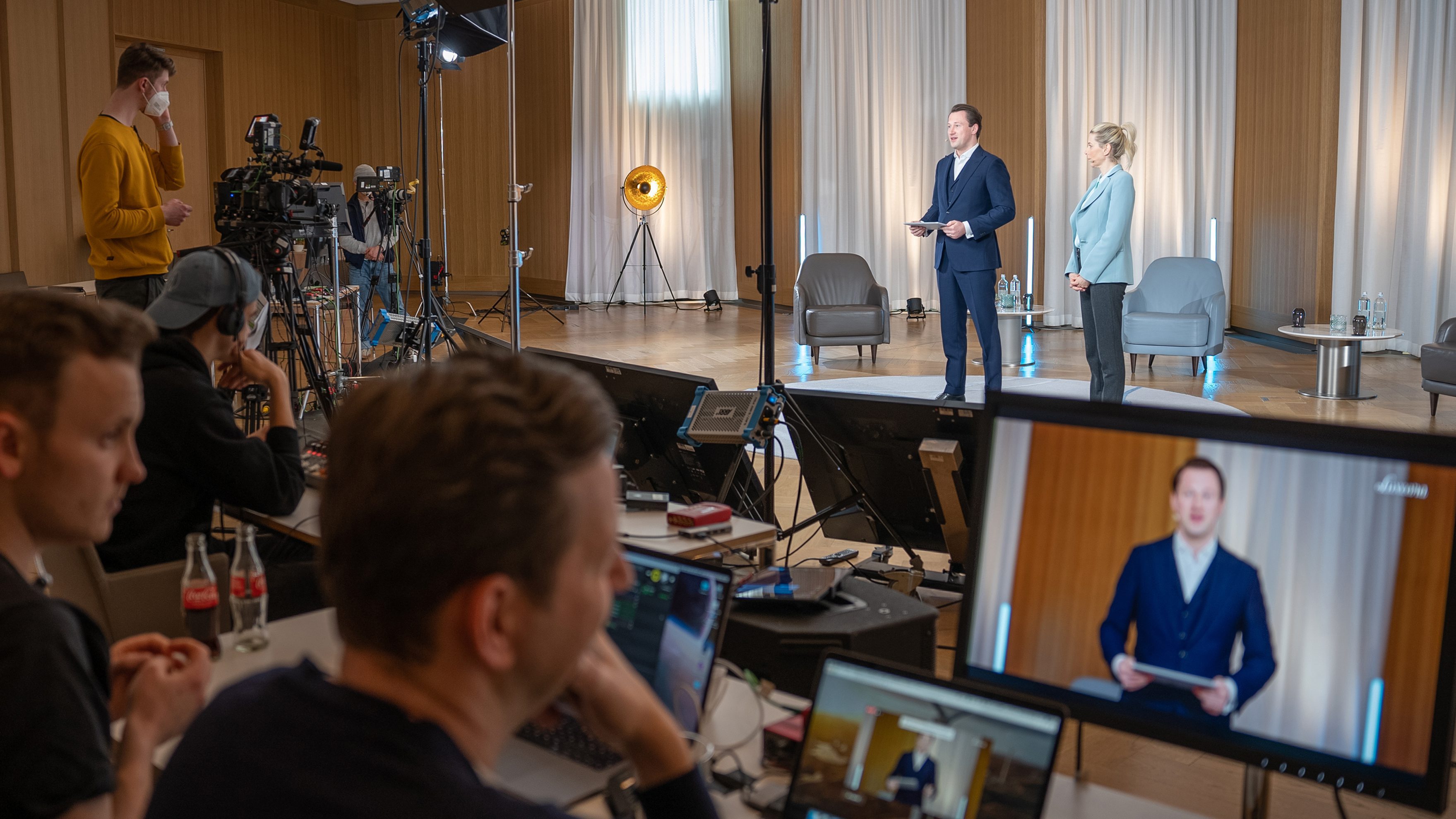 That was the "Luxcara Investor Day 2022": a streaming event of the extra class from the hotel "The Fontenay" with elaborately pre-produced contributions incl. post production, an "energetic" motion design and a completely smooth execution of the online event!
Luxcara invests as an independent asset manager in renewable energies in the wind and solar sectors. Once a year, at the Luxcara Investor Day, the company informs investors about the latest developments in the market and about the projects in which investments have been made.
We produced several keynotes for the digital event at unusual locations such as in the Sachsenwald forest near Hamburg or in a wind farm in Luckow-Petershagen in the Uckermark region and, of course, took to the air with two drones!