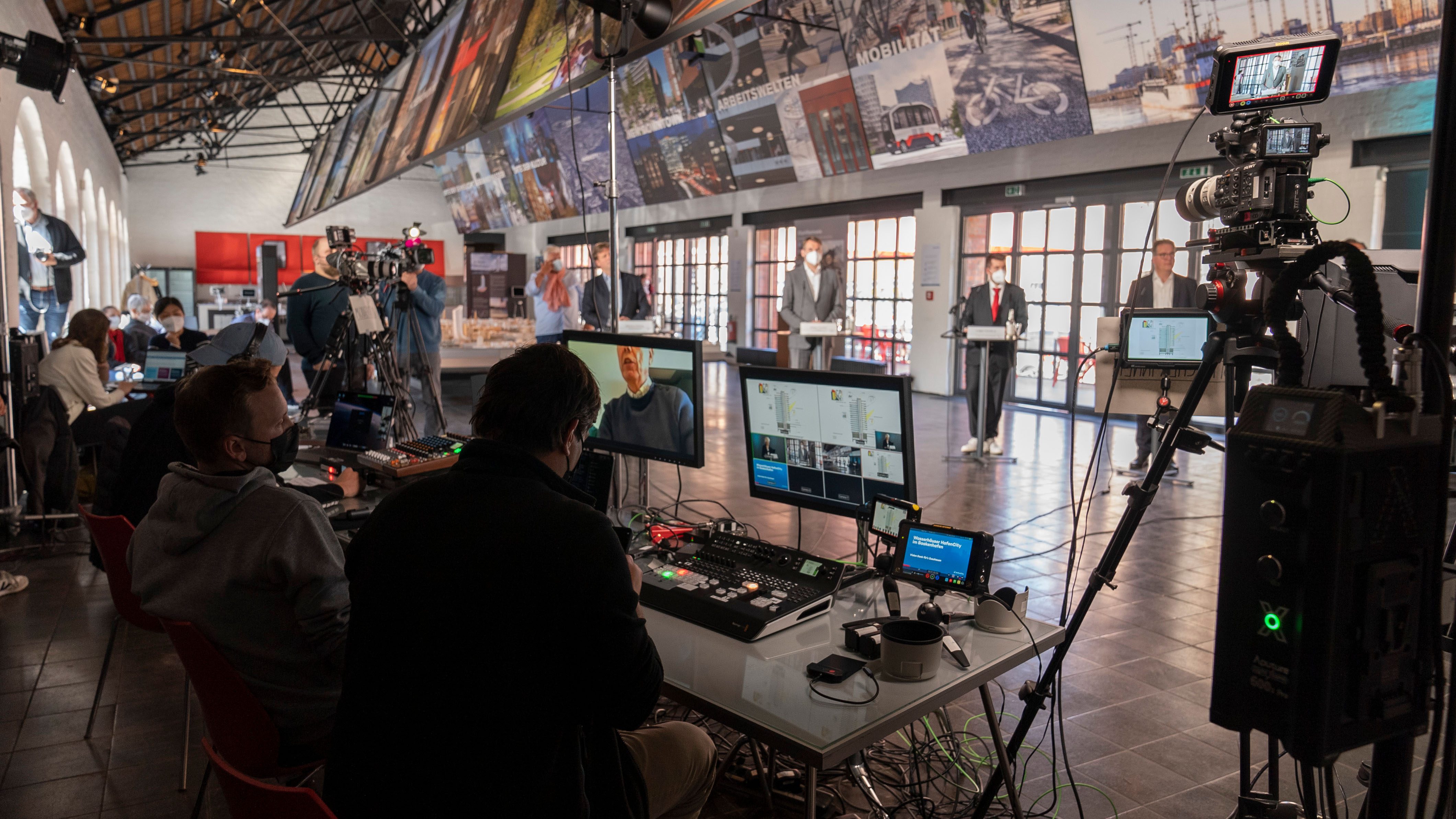 Three residential towers, built into the harbor basin and connected to the shore by jetties, are the new urban development highlights in the Baakenhafen quarter. For Hafencity Hamburg, we now implemented a digital press conference at which the three developers and the remotely connected architects presented the water towers to the public. Construction of the three residential towers is expected to begin in 2023/2024.
Together with the three clients, a structural engineering workshop was held last year. In a joint workshop process, an independent competition was held for each building and the jury, headed by Stefan Behnisch, awarded prizes to the winning design in each case. When selecting the designs, in addition to the functional design, the direct surroundings as well as the long-distance effect of the buildings and the interaction with each other as well as the harmony with the land-side development were considered in particular.
Here are a few pictures of the digital press conference from theKesselhaus in Hafencity!