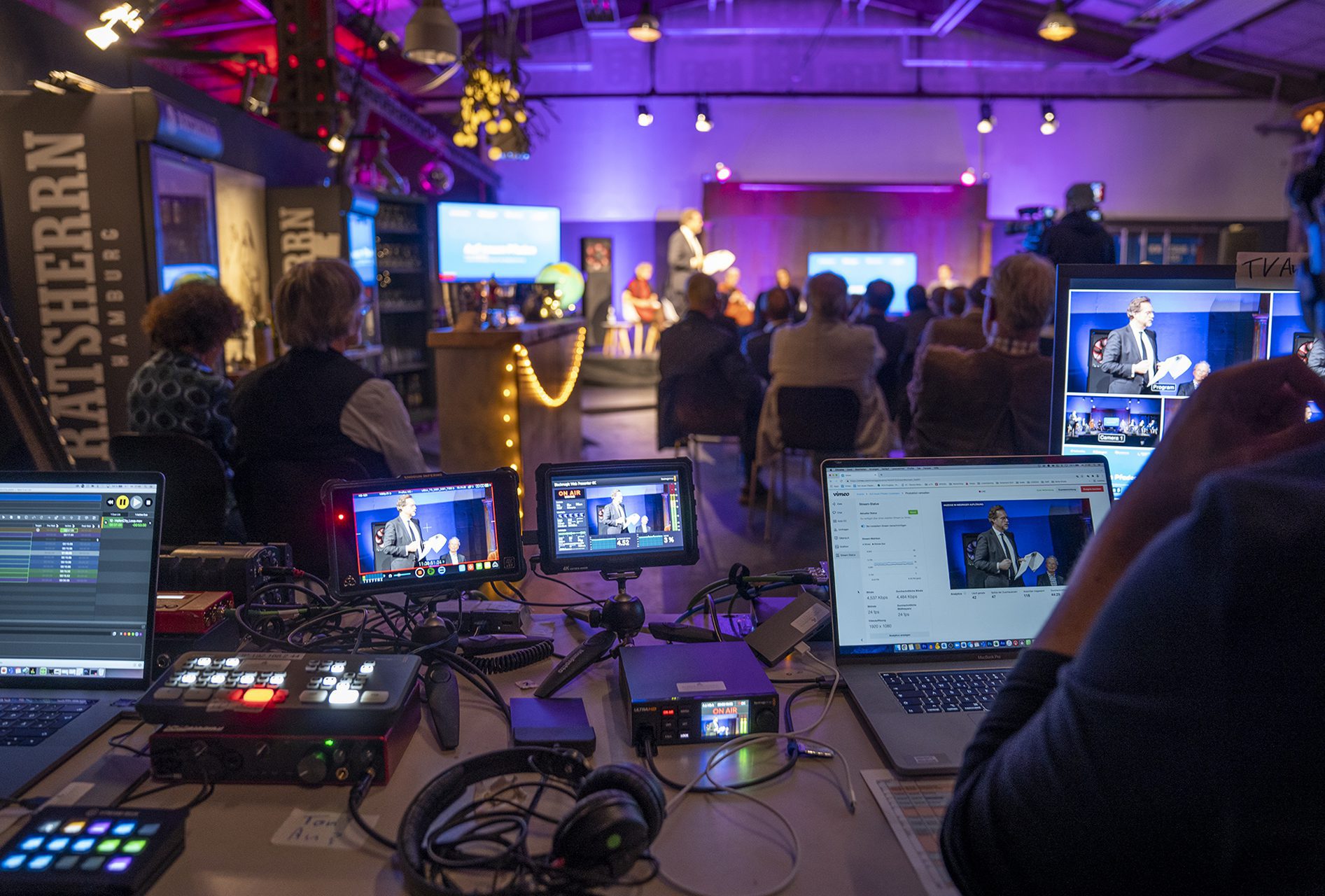 "With HafenCity into a sustainable future of urban development" – this was the title of the digital hybrid event we realized for Hafencity in at our hybrid event space in Hamburg's Oberhafen.
With keynote speeches by Kees Christiaanse, Ingrid Breckner, Karin Loosen, Werner Sobek and others, the subsequent panel discussion also dealt with the future tasks of urban development companies.
We transmitted the event via livestream on the Internet and were responsible for the event technology incl. the event management. Sound and light responsible. In addition, our post-production team created the necessary content for the "packaging" of the event.
Here are some impressions from behind the scenes!