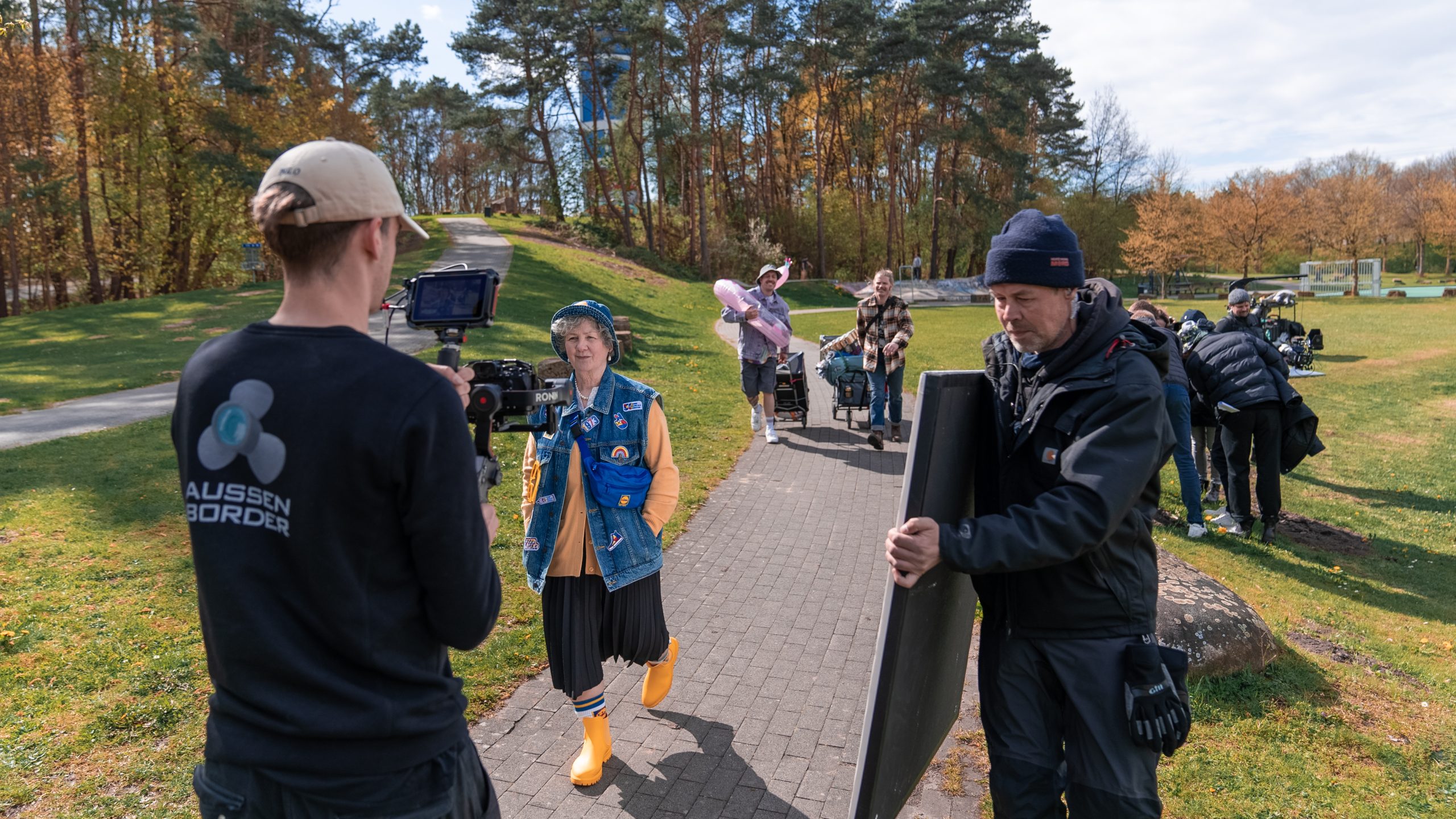 Lidl is already represented at Rock am Ring for the 5th time with a branch set up especially for the festival. In addition to baked goods, fresh fruits and vegetables, chilled drinks and much more, fans can get everything they need for the campground.
In cooperation with the advertising agency Grabarz und Partner, we now shot the appropriate film that drew fans' attention to the offer between the show acts at the festival. With them: campaign face "Oma Erna" in a cool Lidl outfit as well as two good-humored fans who are just on their way to the festival, but who have a bit much luggage with them…
But Grandma Erna, who of course knows that everything the boys are lugging around is available locally at Lidl, gives them a helping hand with a wink.