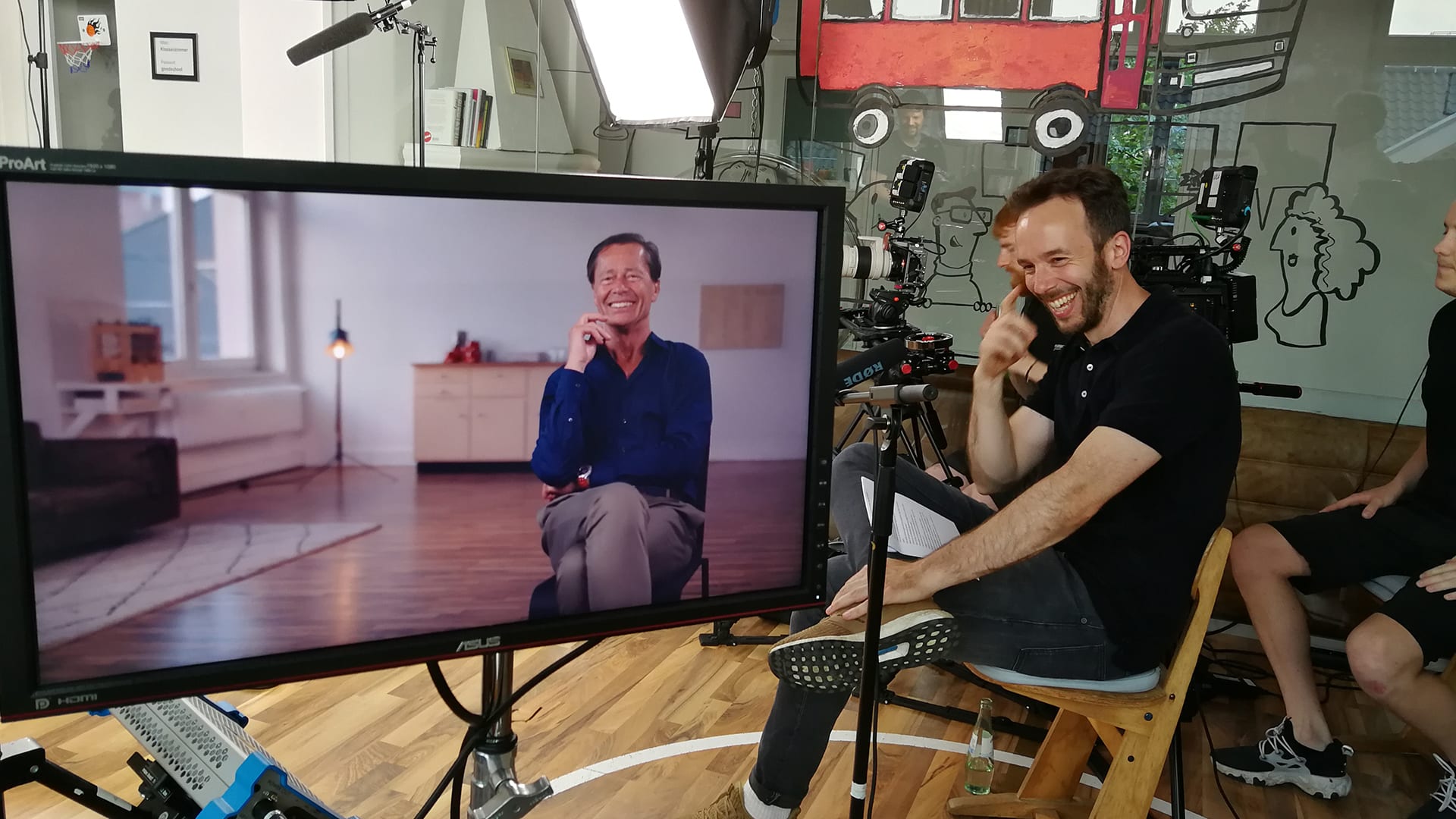 Let's go to the very first "OMR Originial" premiere! For the documentary "Middelhoff – Der krasse Fall eines Managers" we shot the longest interview in the history of AUSSENBORDER Filmproduktion with over 4h net.
First he was head of Bertelsmann. Then from Arcandor. And then he had to go to prison.
Philipp Westermeyer commissioned us to shoot the interview with the former top manager, who also moved us behind the camera. A touching story. But see for yourself!
We proudly stood in the front row of the livestream. And we are even more proud that we are in the first line on the film poster.
Here are a few impressions from the shooting!