Digital Hybrid Events & Livestream Production
Full service for hybrid live events, online congresses, team events & conferences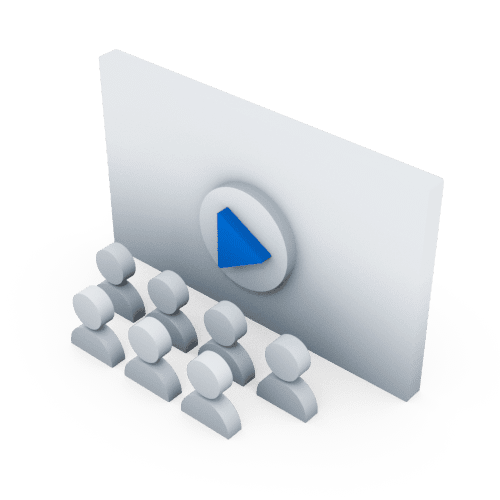 We are your partner for digital events, no matter if conference, team event, training or product launch! With online events and digital product presentations, the target group can now be reached in completely new ways without any risk. We enable the implementation of events via livestream or webinar software – at your location or in our Livestream Studio Hamburg.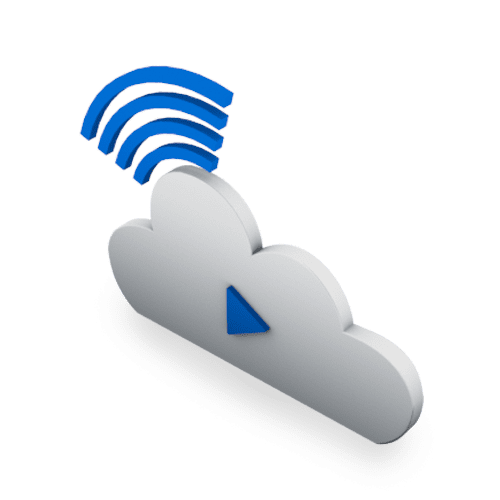 High-quality live digital events and livestreams pay dividends for your brand. We take care of your professional appearance – with animated content, shot or animated trailers and further motion graphics – all from one source up to set design on location or in our livestream studio in the Hafencity. This is how your virtual event becomes truly unique!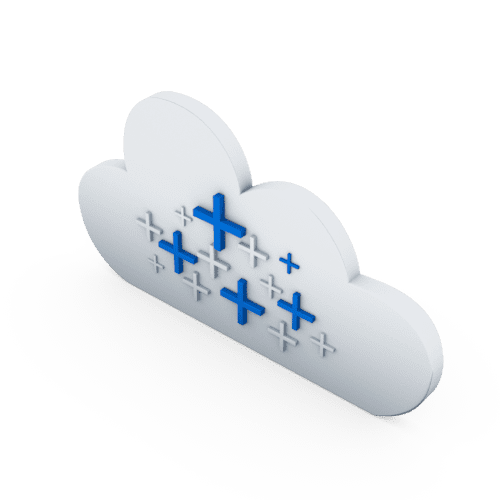 In addition to live broadcasting of online events from our livestream studio in Hafencity, we also offer the option of streaming on location. At your company or at a location of your choice, you can reach your audience in almost any place in the world. Our team helps them share their live event on their social media channels.
Our Livestream Studio: the "Virtual Event Space" in the Hafencity Hamburg
Our studio – your digital stage!
How can companies reach their target groups attractively in times of Covid 19 and cancelled events? Our answer: the Virtual Event Space in the heart of Hamburg in the Hafencity for virtual conferences, online product presentations, keynotes, meetings, congresses or team events! We rethink events digitally!
Discuss with studio guests and connected participants, interact with your audience via online surveys and Q&A sessions! Record your virtual event, use your usual webinar software or stream live to all platforms like YouTube or Vimeo! Record your virtual event, use your usual webinar software or stream your conference live to all platforms such as YouTube, Instagram, Facebook & Co!
Design your live event with up to six camera perspectives, use the screen with rear projection for product presentations and animations, or host an online panel discussion with live feeds to guests from all over the world! Please feel free to contact us – we look forward to your inquiry!
Moderated panel discussions, general meetings and press conferences in livestream
Digital company meetings, contactless general meetings, press conferences in livestream, team events, general meetings or online panel discussions – the possible uses and applications of our mobile livestream technology are manifold.
Even before the pandemic, we had extensive experience in planning and creating content for live events with up to 40,000 visitors. Digital online formats can be used to inspire their audiences in the same way. Use the possibilities of digital communication with us!
Benefit from our extensive experience of numerous conducted digital and multilingual live events. We advise you on the implementation of your online event, give you valuable tips and support you as a full-service provider from "A to Z".
One size smaller? Also no problem.
It doesn't always have to be the very big stage – our small studio right next to the large studio spaces in Hafencity is ideal for smaller livestreams such as webinars, product training or individual presentations and web talks.
Do you need a professionally equipped studio for a live switch to another studio? Our small studio in the Hafencity is also ideal for this. Choose a background in the color of your choice – or we can simply insert it using the green screen process.
Use our small livestream studio for project tenders and presentations, engage in live dialogue and enable the participation of citizens and their audience in tender processes – completely without risk of infection.